As most of you know, Reddit is a place where you can find almost anything. Reddit is responsible for most, if not all, of my years of hotwife experience.
Nothing can compare to the excitement I get when browsing all of the subreddits myself and my husband are subbed to.
Usually, we sit and go through the posts that both of us separately liked, and then together decide which one we will pounce on.
You wouldn't believe some of the stuff we went through that made our marriage and sex life much better. Strap in and I will give you a glimpse of the world of Cucks and cuckqueans that will shake the very foundations of your beliefs.
Who am I (Miss Hotwife)?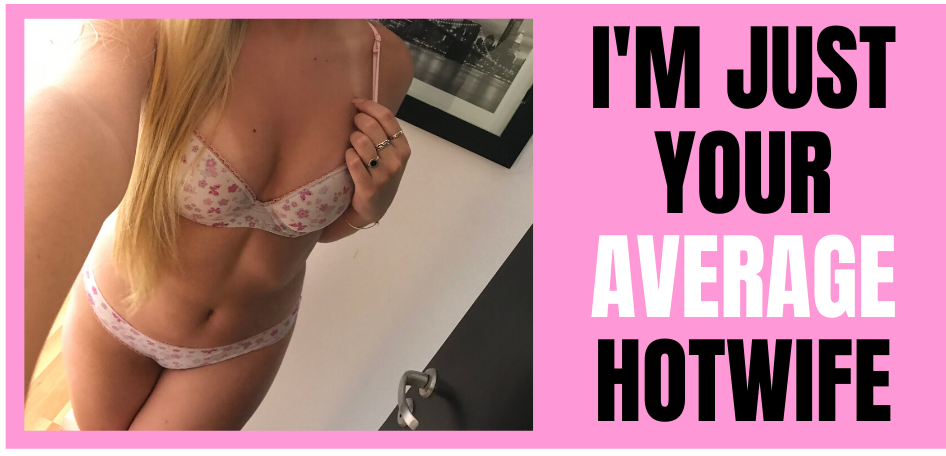 I like to think of myself as a successful stay-at-home wife with a small internet business as a hobby.
Whenever I get the chance, which is a lot, I spend my time browsing Reddit for potential bulls or couples ready to take advantage of my marriage situation.
The husband does the same at work or when he comes home. We then decide who we want to invite into our little sex adventures.
Since we are in an open marriage almost from the first day, we have no secrets and untold fetishes and he share's me with different men.
I've always told him what turns me and vice-versa. It has worked for us perfectly so far. I love to be fucked by strangers and multiple men, while he enjoys watching and filming it and later jerking off to the collected material.
Sometimes he even licks my pussy clean after the long fuck sessions I have with other men, which are mostly from Reddit.
That's why I want to share a couple of subreddits with you so you can experience what we did as a couple, in the hope that it will strengthen your own relationship in the form of cucks or cuckqueans.
Types Of Cuck/Hotwife Sub-Reddits We Talk About:

Being in an open marriage has its own advantages and one of them is being able to talk about different stuff and what turns us on with no holding back.
I want you to be relaxed as much as me and my husband are, so I'm gonna go through the things you can expect from this article real quick.
Of course, I can't tell you all the things, since they will be listed below but be certain that you will encounter swinging couples, cuckolding husbands, slutty wives and many more quite intriguing posts.
If that doesn't fulfill your needs, there are always threads about wife sharing, wives who can't wait to get off from work and grab some dick or stories about men offering their wives to anyone bold enough to answer the call.
I hope that you will find something that fits your and your partners' needs in the upcoming recommendations.
The Hotwife Sub-Reddits You Need To Read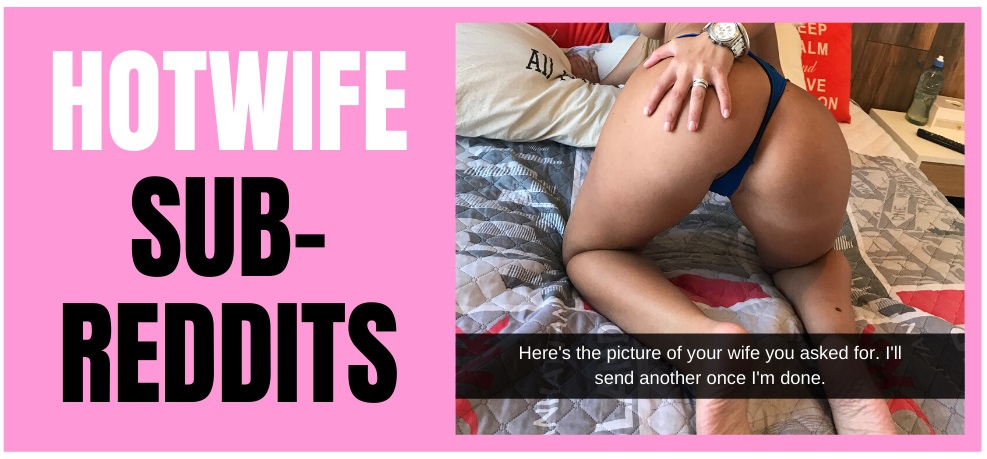 If you're into Hotwife content then these pages will keep you happy forever.
There's so much real hotwife pictures, stories and advice. These Reddits below are what got me to try it out.
---
This subreddit is reserved only for pictures, videos, and stories about wives enjoying other men's cocks outside their marriage. It is also a place for discussions about wives dating other men, having a boyfriend, or fuck buddy, again outside marriage. There shouldn't be any plain photos like "look at my wife's ass", or "look how hot my wife is". There are threads for that also.
Members: 370k
---
This particular thread is about pictures and videos of couples sharing wives, girlfriends, husbands or boyfriends. Anything goes as long as it is original NSFW content and anonymous posting. Most of the faces are censored, but If you do recognize some of the participants in this thread, please keep it to yourself and there will be no problems. Enjoy the high quality, creative and absolutely free of shyness pictures. Why do we even have something, if not to share?
Members: 403k
---
A part of Reddit that is reserved for the sluttiest of wives. If you want to see wives who are insatiable in sucking cock or fucking, then these posts are right up your alley. Anything goes – pictures, videos, stories, and the best part is it is not censored or anonymous. These wives don't give a fuck if they are recognized by anyone, mostly because all of her friends and her husband's friends already know that she is a cum hungry slut. So, what is there for them to hide? Enter, and you shall be stunned by the number and quality of the posts inside.
Members: 152k
---
Whether you are a horny, slutty wife, a couple who wants to have fun or a male "bull" who is looking for a hole to stick his dick in, there is something for you here because this subreddit offers you to put out an ad of some sort. Ads go from one night stands to a long-term fuck relationship. If you plan on traveling to any city, you just post an ad here stating where you are going, for how long, and what type of sexual variation works for you. I am pretty sure someone will accommodate you in the best way possible. Even if you stay in your town, you can put out an ad and just wait for the perfect person to respond. The only thing is you have to get your account verified, so what are you waiting for?
Members: 61k
---
Ah, the perfect place to watch numerous horny women at work getting bored out of their minds and showing off their delicious attributes. Since they are risking their job flashing their private parts for your enjoyment, the most important thing here is not to disclose information about any of the posters. If you do, you will be banned. Anything else goes – comments, upvotes, questions. Be sure to give those ladies what they deserve.
Members: 437k
---
Posts that you find here are mostly, if not all, related to text/sexting. You will see chats between husband and wife, boyfriend and girlfriend about how they are waiting to be fucked or fuck other people. Since most of them are in an open relationship/marriage, there really is no taboo and the texts get pretty entertaining.
Members: 53.3k
---
In this subreddit, rules are pretty strict. There is no posting of random porn videos/gifs. Content must be original, user-generated and related to the hotwife lifestyle. Various content is encouraged, though and includes photos, videos, gifs, and stories/questions, but they must all relate to the hotwife lifestyle.
Members: 54.5k
---
The Best Cuckold Sub-Reddits I Use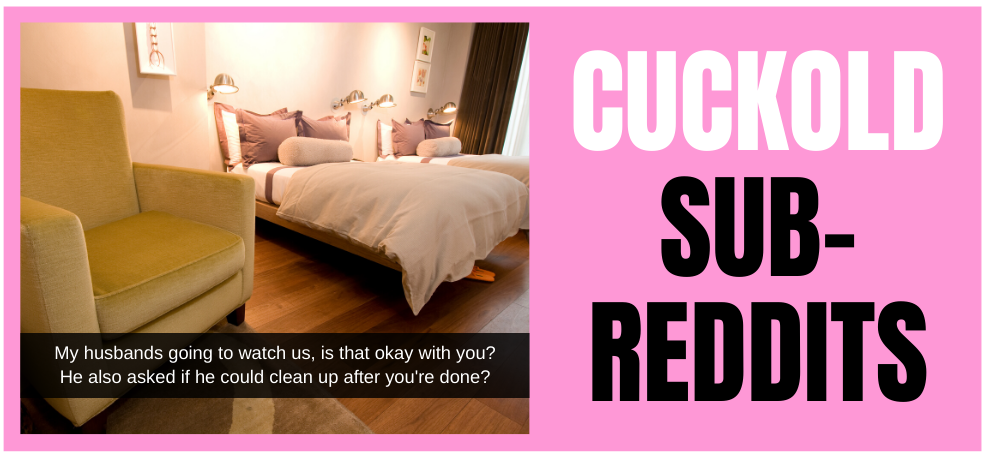 If you're more into cuckolding and chastity these are the Reddits you need to check out.
I seriously go on every one of these daily.
---
With around 12 thousand active members, this can be your starting point if you are new to the whole cuckold scene and want to experience how it is. Here you will find pictures, photos or videos of wives getting fucked by other men while the husbands hold the camera. There is no shortage of blowjobs, gangbangs, and bukkake, either. Whatever you imagined with your partner, you will probably find here.
Members: 274k
---
This section of Reddit is filled with selfies and photos of wives ready to be fucked by any men of their choosing. From full-sized body pictures to spread buttholes, there is pretty much everything in this thread. Husbands post the photos and ask a simple question: "would you fuck my wife?" Feel free to comment in any way. If you find the wife fuckable just state that there are no restrictions. You can get pretty lucky with some wives here and if you are compatible, there is no reason why you shouldn't get together for some mutual benefits.
Members: 313k
---
Pictures and videos in this subreddit are probably every cuckolds dream. Their girlfriends are filmed and photographed by their fuck buddies doing the nastiest shit possible. Then those pictures or videos are captioned by the bulls and sent to the boyfriends/husbands to jerk off.
Members: 68.6k
---
You can probably guess what goes on in this section of Reddit. Most of the posts are from horny couples ready to trade naked/slutty pictures of wives/girlfriends with others. The nice thing about this is you can trade pics with anyone in the world, but the best part is that if you trade with someone nearby, it can lead to more. It is not uncommon for couples who like each other to get together for some… group therapy? Pick a wife of your choice, offer pics of your wife and see where that gets you.
Members: 78.9k
---
Who says only men can be cucks? Step inside this thread and see what it's like when women share their masculine partners with other girls. The stereotypical jealousy when it comes to women is completely shattered by the quality posts in this subreddit. Horny girls getting themselves off while their husbands/boyfriends fuck other girls, or even giving them a helping hand in the process. All for your and their enjoyment. Maybe being a cuckquean is what your life has been missing.
Members: 146k
---
Cuckold and happy is what shines in this section. Most of the posts are from horny husbands filming and taking photos of their wives being used by other men. There are also numerous posts of wives being fucked by multiple men while husbands and boyfriends are out of the house, waiting to return for sloppy seconds. Who knows what you may stumble upon here.
Members: 41.4k
---
Now, this is where things go wrong… or right? That all depends on how much of a cuckold you actually are, and how deep do you see yourself in the beta male position. By all means, let that hung black homie cum deep inside your wives/girlfriends pussy, I'm not judging, but don't come crying when 9 months later, there are no alimony checks. Suck it up and take care of that baby like it's your own, or try to prevent the pregnancy by licking her clean after he cums. The choice is yours.
Members: 22.6k
---
If you're into the sissy sides of cuckolding and want to let your inner sissy out then you need to check out this amazing sub-reddit.
It's arguably one of the best places to enjoy sissy content and even post your own.
If you also want to find out how to let your inner sissy out, then you should check out our sissy training guide.
Members: 245k
---
My Favorite Place To Find Cuckold/Hotwife Hookups
One of the hardest things about being into the hotwife and cuckold lifestyle is meeting men that tick all the boxes.
I've tried it all and so far I've had the best luck with Adult Friend Finder and the Reddits below.
Sometimes we use Tinder, but it can be a little hard to explain that I want to have my partner watch or take a video of us while we f**k. We also use Fetlife (our Fetlife review), but find adult friend finder a lot better for what we're into.
---
In this subreddit, I've spent quite some time. It worked for me a few times and I have no regrets using it. The rules are pretty simple and they mostly advise you not to share personal information until you are sure that the other side is not catfishing or is not a complete maniac. If you read the rules and comply, you shouldn't get into any trouble.
Members: 286k
---
I already mentioned this section above, so be sure to check it out if you missed it.
Members: 61.0k
---
Plain old swinger parties (list of more swinger dating sites and events), woohoo! This is probably my favorite place to browse posts. Note that this is only for couples ready to mix with other couples. No bulls, hotwives, sharing wives or anything else that doesn't involve both parties being fully immersed. There are other sections for those kinds, as I mentioned earlier.
Members: 87.5k
---
This has to be my husband's favorite one, cause I've seen him lean towards posts from here when we get together to discuss our weekend plans. Just get in and search for a town nearby and you will surely find something like we did a couple of times.
Members: 28.8k
---
As the title of this subreddit tells us, the posts here are pretty random in content. From AMA (ask me anything) to personal ads, you can find something for everyone here. Usually, if posts result in a meeting (and something more), you will see SUCCESS in the title, which means there is a story to read. And do we have stories to tell…
Members: 161k
---
Yep, you might have guessed. Another one of my hubby's favorites. He browses this section for hours and upvotes the posts he wants to review with me. Lots of times, he found a bull for me in this section and I was pleased with his choice almost every time. I say almost because there were times when the bull was a bit more hung than my pussy can take.
Members: 33.3k
---
Some Amazing Swinger Sub-Reddits I Use
The age of swingers will never end. That might be true for this Reddit section as well.
---
Swingers gone wild is the perfect section for finding couples who are into the same stuff as you and your partner. Put out an ad with your loved one and see the storm of comments and questions about your sex life and your preferences. I guarantee you will find just the right swingers for you.
Members: 164k
---
Here you can post pictures of your lovely wife or see pictures of other people's significant other. The base theme is holiday lingerie or lingerie in general, but feel free to add your own style. Be proud of your wife and share that joy with others, and in return, you will be rewarded with all sorts of positive comments from this lovely community.
Members: 49.0k
---
Another swinger subreddit, but this one is reserved for traveling couples. If you and your partner like to travel or travel a lot, in general, you can make a post here with your trip details and let other users know what you want from your stay. Even if you travel once a year you might still get lucky, so go for it!
Members: 17.7k
---
Who never had a threesome can only imagine what another cock or pussy can bring to the party. You can have fun in ways you never thought possible with only one more person involved, let alone more… But that is for another thread. This one focuses on threesomes and where you can add that extra someone to your love life. From one-night stands to longer fuck relationship. Anything goes.
Members: 79.0k
---
A thread for couples gone wild. The only rule in this section is that there need to be two people in the pictures and videos you provide. Anything else is allowed. Cumshots, fucking in various positions, blowjobs and many more await you in this surprisingly hot section.
Members: 533k
---
The Sub-Reddits I Use the Most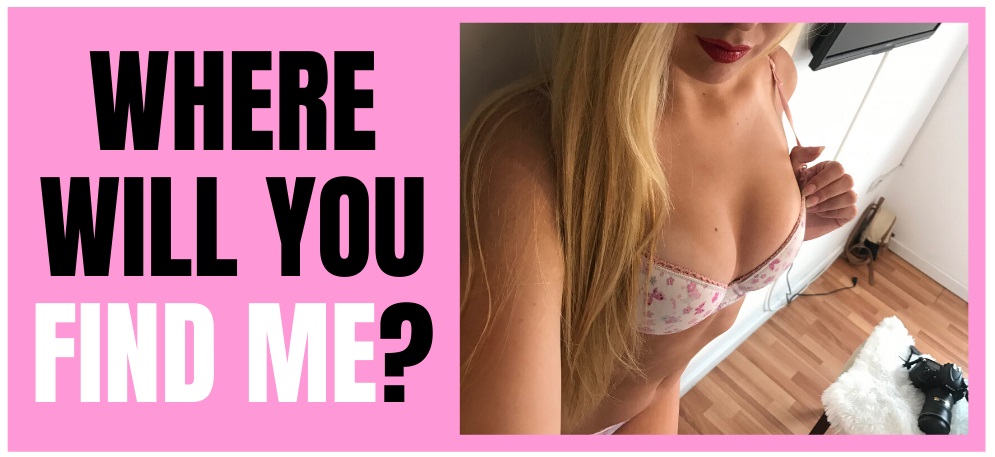 From all the subreddits I mentioned, you might be wondering which ones I use the most. Well, let me put an end to your wondering and list the ones that are my favorite, and the ones that worked for me and my husband the most.
For just browsing pictures and videos to get ourselves off, we use SwingersGW. It is really one of the best sections on Reddit. We used it countless times and we got each other off just by reading the stories of other people. Not to mention that the pictures and videos are some of the best you can find if you are attracted to swingers in general.
I also use r/hotwife and r/cuckold a lot to get inspiration and to turn myself on. I love seeing what other couples are up to and I sometimes post my own little stories and pictures so keep an eye out for them.
For hookups, I have to go with cuckold personals because of how much of a slut I am, and how much of a cuck my husband is. This thread has never let us down so far, and we always come back to it. All of the one-night stands we found here were amazing, and the few longer fuck buddies we met left me fully satisfied.
I also read of a lot of erotic on other websites, here's the list of erotic I read online, I'm literally addicted to them story sites, mix that with the Reddits above and you'll be sorted for years.

I'm Willow, I'm Brandon's girlfriend and we run this blog together (with the help of some friends). We both have an open relationship and both love being kinky (I mean who doesn't?). I love writing, music and my Womanizer. If you have any questions leave them in the comments.