Hello my gorgeous people, and welcome to another review dedicated to kinks, fetishes, and (semi) extreme porn fantasies.
You know that my boyfriend and I are in a long-term committed relationship. We love each other and are devoted to one another, but we are also aware of the sexual desires we both have, as well as the need to explore them. Some of these explorations we do as a couple in the privacy of our bedroom (mostly), and some include other people, either singles or other couples, like the time Brandon shared me with another man.
Vanilla sex is nice and safe when you're not feeling like being too active. However, there comes a time when you get an idea of something more intense. Perhaps this includes bondage or specific role-play or maybe some more imaginative toys, such as a full-body latex suit and special dildos or even crops and spank paddles.
Options are limitless when it comes to what type of sex you can have and what kinks and fetishes you can try out. There are literally thousands of them!
Fortunately, if you're curious about all of this and wish to learn more, and perhaps to meet other people who are inventive in the bedroom, there is a place just for that purpose.
It's called FetLife.
What Is FetLife And How Do You Use It?
Short version: FetLife is like Facebook for kinks.
Long version: this is a social media platform with over 8.5 million members (yes, that many) with the goal of bringing together people who are into non-conventional sex and who are fans of the alternative sexual lifestyle, so to speak.
This includes anything from BDSM and all of its subsets, to swinging, to hotwifing, to so much more.
If you think you're alone in your fantasies, I assure you that is not the case. FetLife is home to millions of people just like you, and if you're looking for a partner to bring your kinks to life, or if you just want to chat with someone who shares your fetishes, then you should definitely sign up.
As far as social communities go, FetLife is unmatched in its category.
Why I Joined Fetlife
When my boyfriend and I first started talking about sexual fantasies, quite a while ago, we quickly realized that we're both into a lot of things and that we both have even more ideas on what we want to try out.
So we compiled a big list of sexual fantasies. We still have that list in a special drawer in our house, because we're still working through it. Early on, we figured out that many of these fantasies included other people, so we started going online to see where we can find such people who might want to join our sexual adventures.
We signed up for several websites meant for finding partners, and one of them was FetLife. At the time, we didn't know the difference between FetLife and other communities of its kind, but we quickly caught on that everything here is about being kinky and naughty in all the good ways.
The way our fantasy list works is that we go down it in order: each fantasy we complete, we tick off the list.
That doesn't mean we never go back to that fantasy. If we love it so much, of course, that we revisit our favorites. But in doing this, and thanks to websites like FetLife, we've found some amazing couples and solo people to play with.
What's inside FetLife?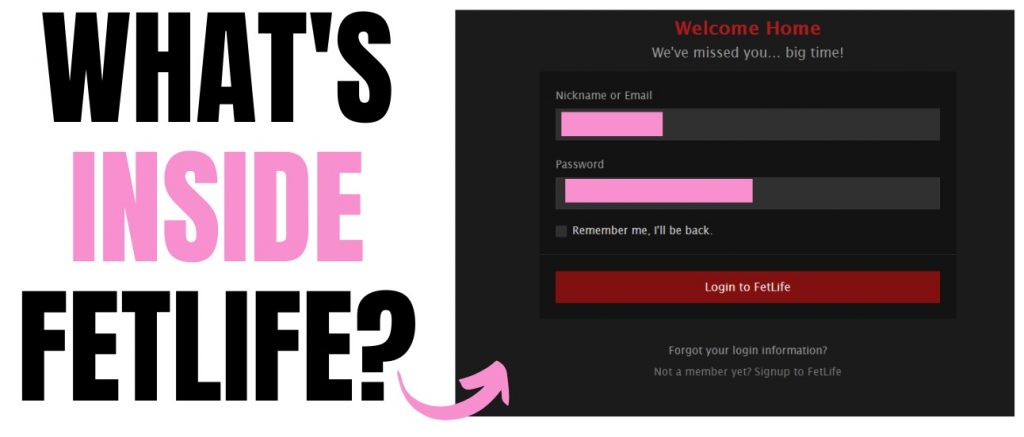 The primary purpose of FetLife is for you to find potential partners, either just for sex or for an actual relationship. The secondary purpose is to find friends and others within the fetish community that you can connect and bond with. After all, the website promotes itself as a social network.
When you sign up, you create a profile much like you would on Facebook. You can define your sexual orientation, gender identity, and role within the kink community. (There are over 60 roles for you to choose from, I'm sure you'll find something that best describes your preferences.) You don't have to, but it's good practice to upload a profile picture so that people have an idea of what you look like.
You can then share pictures and videos on your profile, write text, and basically do whatever you're used to doing on regular social media.
It goes without saying that FetLife is an adult site and that adult content is all over. Once you start adding Friends, you will see their activity on your feed. Most of this activity is highly explicit in nature. FetLife is not a place where people are shy about their bodies or what they're into or what they've been doing last weekend. So be prepared for lots and lots of juicy content.
The website also offers different ways of connecting with others, such as through groups. There are groups for pretty much every fetish under the sun, but also helpful ones, such as Novices & Newbies, Ask a Mistress, Ask a Submissive, Ask a Stripper, and so on.
Overall, there's plenty for you to do once you set foot into this wonderfully kinky world.
My Experience Using FetLife (Review)
My experience using FetLife has been nothing but amazing. I didn't know what to expect of the site at first, especially since my guy and I were beginners at looking for partners and joining these types of social networks, but FetLife has blown our minds.
By nature, people here are welcoming, open, and tolerant, and if you have any questions or problems, the chances are that there will be someone willing to help.
When it comes to finding sex partners, FetLife is a gold mine. Boyfriend and I often look for single guys for hotwifing, single women for threesomes, other couples for swinging, and some BDSM partners; so far we haven't had trouble finding any of those.
You might not hit it off with the first person you meet, maybe not even the third or fourth one. But if you know what you're looking for and you don't feel that spark of a connection with someone, there's no harm in just waving them goodbye and moving on.
Some of the people we met on this site haven't worked out as sex buddies but have become our dear friends, so it can work like that, too!
Tips on How to Make the Most Out of FetLife
Post pictures of yourself and/or your partner (with permission, of course!). This will increase the chances of someone finding you hot and wanting to get in touch with you.
If you're not shy, also post videos so that people can see exactly the type of things you're into.
Speaking of which: know what you're into. If you're unsure of what you're looking for, then others won't know if they can provide that for you or not. Be clear and precise in your wants and fantasies.
Be honest! Whether it's about your age or what you currently look like, don't try to lie or make yourself out to be different than you really are. It doesn't benefit either party if you finally meet in real life and they discover you've been dishonest.
Maintain a positive attitude. Be friendly and warm in all of your interactions if you can. If you don't like the way someone talks or looks or feels, either ignore them or block them, so they don't show up in your feed anymore.
If someone is being insistent or creepy or somehow making you feel bad, definitely block them. Depending on their behavior, perhaps you should even report them to the website admins.
Relax! If you lay out your fantasies in detail and someone says they're not willing to do that, that's okay! No one is obligated to fulfill your wishes, and trust me when I say that it'll be so much better once you actually find the right person. So be patient and remember to have fun!
Types Of People I Meet
By the options in your profile, you can tell there are hundreds of different types of people from all walks of life on FetLife. Different gender identities, sexual orientations, and so many different roles that they'll make your head spin.
This is a great thing because it means you have a high chance of finding someone who will suit you just the way you need them to.
The types of people I meet on FetLife are couples, solo women, and solo men. I mentioned that my (our) kinks are swinging and hotwifing and threesomes, and these three categories of people are the best when it comes to playing out these fantasies.
Again, to know what type of person (or people) you're looking for, you need to know exactly what you want. So spend some time thinking about this before you start actively searching for partners.
Some Amazing Sites Like FetLife (Alternatives)
In case you want to extend your search a little bit, there are other similar sites you can use to find people who are into the same kinks as you are. Here are some alternatives, as well as my thoughts on why they're good or not so good in the long run:
Alongside FetLife, Adult Friend Finder is my favorite site when I'm looking for sex partners. It isn't kink-specific, but if you know where to look and how to define what you want, it's incredibly easy to find people with the same fetishes as you. Adult Friend Finder is a godsend for anyone who's looking for casual hookups of any kind.
Making an account on this website is free, though some of its features are restricted until you subscribe to a membership. Here you can chat with other people, share pictures and videos, and even watch live streams when others decide to share their explicit activities in real-time. There is hardly a sex-positive community as large or as easy to access as Adult Friend Finder.
This site is by far the best and the dating site I now use the most.
BDSM Singles
With a bit of an outdated layout, BDSM Singles is a great place to meet BDSM enthusiasts from all over the world. If you're in the US, at the bottom of the landing page, you will find communities specific to each state. If you're anywhere else in the world, rest assured that the site will offer you, kinky people, as close to you as possible.
You can't exactly do anything on the site without making an account first, much like on FetLife, but the good thing is that signing up is free! BDSM Singles offers you photos other users have posted, as well as a neat Who's Online button that helps you get in touch with people currently online.
Kasidie
With a slogan that encourages you to live a life less ordinary, Kasidie is an online community mostly geared towards swingers, people who are looking for multiple partners or to join a couple or a group. It is for everyone who is adventurous in bed and who enjoys all kinds of salacious activities.
Kasidie offers customizable anonymity, meaning you can select your own privacy options. In terms of content, there are photos, forums, and chat messages, as well as swinger parties and events organized regularly. You also get access to communities talking about all kinds of topics, from food and entertainment to erotica and sexualities. Not a bad place to be at!
Reddit
You may not think that one of the most popular social platforms on the web, where everyone gathers to discuss their love for veganism, hate for politics, and desire to be Keanu Reeves' wife, is actually home to thousands of porn communities. But it's true. Whatever your kink may be, you will find at least a subreddit or two dedicated to it.
One thing I would say about Reddit is that it is a better place for finding advice and reading about other people's experiences than actually meeting potential playmates. There are plenty of personals you can browse through, but at the end of the day, this may be a better choice for learning more about the kinks you're into and building friendships with people like yourself.
You can use this big list of nsfw Reddits, it's perfect for finding the right sub-reddit.
Collarspace (Not active, but still popular)
Back in the day, before my time and before online porn was as widespread as it is now, Collarspace was The Thing for everyone who was a little unorthodox in their sexual desires. It was a place to post about your fetishes and meet with others who might be interested in getting down and dirty with you. Despite its plain and cluttered layout, it had hundreds of thousands of members.
It still has them, I should say. While Collarspace didn't go anywhere – the site is still active, and anyone who has a profile can still log in – it stopped accepting new members a long time ago. You can't actually make use of it anymore if you weren't already on it, to begin with—what a shame.
Swing Lifestyle
Alright, so maybe Swing Lifestyle is not the place for extreme kinks like FetLife or Kasidie or even Adult Friend Finder. But it's still a great place if you're looking for other couples to have fun with. It has thousands of members online at any given moment of the day, with new couples signing up faster than you can keep track of. It's easily the biggest swing community on the web.
Swing Lifestyle offers its members a place to write their own blogs, to join a forum, to see which swinger clubs are available close to their home, as well as to read stories and articles from other swingers. It is an enthusiastic community where you will find loads of resources on swinging and where you might decide to stay, even though it is not BDSM-oriented.
Fetster
Fetster looks plain and unassuming, but it's actually a cool place for your kink needs. If you're into any type of alternative lifestyle, you will easily find partners on this little website. It is great for those into BDSM, Foot Worship, Objectification, Caging, Pleasure Control, Watersports, Pet Play, Rope Play, and so much more.
On Fetster, making an account is completely free and it always will be, according to the site. You have the opportunity to search through members based on their age, gender, location, sexual preference, kinks, and similar, narrowing the selection until you find someone that might work for you. This isn't the biggest community out there, but it's worth checking out all the same.
FabSwingers
FabSwingers promotes itself as a fun, free and fabulous site where couples can meet other couples who are into partner-sharing. No part of this website is open to view as a guest, but I guess that's the way these places maintain their security levels. FabSwingers is free to sign up for and to use, and it is also available in other English-speaking countries.
Here, you will find chatrooms and a forum that make it easy for you to strike up conversations. You can check out who is currently online if you're curious, and the site also organizes some meet-ups and events for swingers. Additionally, they have a directory of swinger clubs, if you wish to meet other swingers in person.
Doublelist
This community is proud of hosting over three million members who generate over one hundred thousand posts each day. Similar to some other sites on this list, Doublelist is not BDSM-specific, but it is open for all sexual orientations and gender identities, so you don't have to worry about being excluded in any way.
Doublelist is a relatively young site. It went online in 2018, and the fact that it garnered that many members in such a short period is a true testament to its quality. Making an account here is free, so you should seize the opportunity and sign up for this cool new place right away!
The Cage
Finally, last but certainly not least is The Cage, or thecage.co, a community that is very dear to my heart simply because I love some of the people I've had the pleasure of meeting here. The Cage is abundant in content, from blog posts to podcasts to audio recordings to personals – there's nothing you won't find in this place.
Moreover, The Cage has a forum for getting in touch with the community, and my personal favorite is the articles in their Information & Resources section. Here, you can learn about what BDSM truly is and what SSC means, among other things, making it a great website for a beginner to start at.
Is FetLife Free?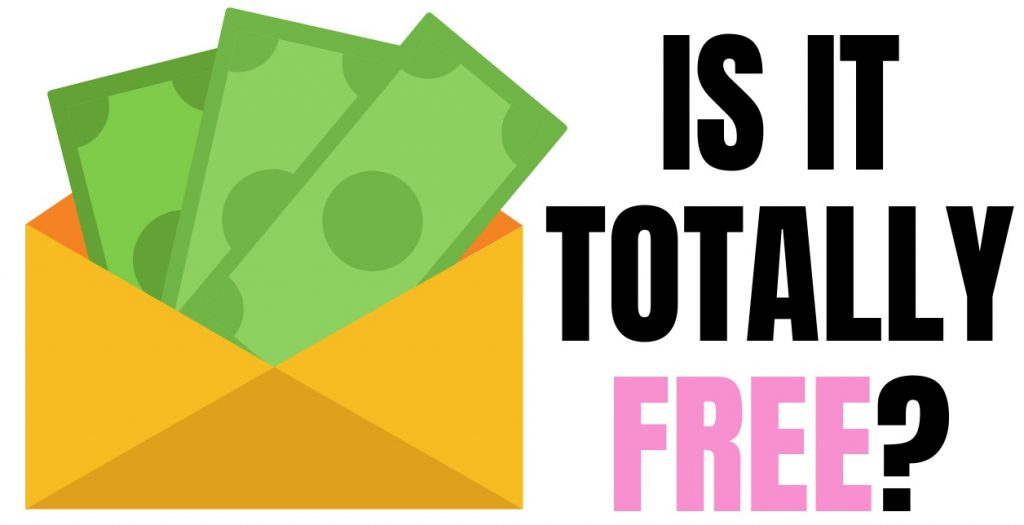 Ah, this is the best part! FetLife is absolutely, 100% free to join! You don't need a credit card or anything similar to make an account.
Most features on the site are also free, such as adding other people as your Friends, looking at their photos, messaging them, and participating in groups.
What is not free, however, are the videos other people post. In order to watch these, you need to make a contribution to the site.
This is another reason why FetLife is so great: it doesn't require you to sign up for a monthly subscription. Rather, all you need to do is make a one-time donation and you'll earn your 'I Support FetLife' badge. Once you make the contribution, you will be able to watch videos on the website as well. How neat!
Is FetLife Safe?
FetLife goes out of its way to ensure that you and your information are safe. Here are some of the features on the site that make this happen:
Before you even access the site properly, in your sign-up process, you're required to verify your existence/identity by giving your phone number. This might seem like an insignificant step, but it goes a long way in making sure each account on FetLife corresponds to an actual person with a phone number.
No Comment Editing/Deleting
The comments on FetLife are public and once they're posted, they can't be changed or deleted. This means that if someone is rude or offensive or in any way making you uncomfortable, no one can change their comments to hide their tracks. This comes in handy if you have to report someone to the administration.
The search feature on FetLife is purposefully limited. You can't filter the site's members by their gender or age but rather by their kinks and preferences, which makes people feel safer.
Illegal Content Reporting System
Finally, if you stumble upon any illegal content – or content that you suspect is illegal – then you shouldn't hesitate to report it to the administrators. FetLife is committed to maintaining a secure, inclusive environment where no one feels threatened in any way.
How To Delete Your Fetlife Account?
If you're tired of FetLife or feel like your heart's not in it anymore, maybe you'd like to deactivate your account.
To do this, go to Settings on your profile and find the little Deactivate/Delete Account button on the right side.
Deleting your account is as simple as clicking that button, but remember that, once you do, there's no going back.
Which Is Your BDSM Favorite Site?
Let us know which BDSM site is your favorite in the comments! Thank you for reading!

I'm Willow, I'm Brandon's girlfriend and we run this blog together (with the help of some friends). We both have an open relationship and both love being kinky (I mean who doesn't?). I love writing, music and my Womanizer. If you have any questions leave them in the comments.