If your soul is anywhere near as kinky as mine, you're probably a devoted admirer (and user) of sex toys. These little gadgets, whether they're meant for him or her, can spice up your sex life in ways you could never have imagined.
They come in all shapes and sizes, are made from dozens of different materials and can be found in any price range. You don't have to set aside a truckload of cash to treat yourself (and your partner) to a new toy that you can both have fun within the bedroom.
I got my first one – a plain black dildo – as a joke from my girlfriends when I was in university. I didn't really have any intention of using it before I was alone and very horny one night. And I thought, why not?
That first orgasm, thanks to a sex toy, was one I'll never forget.
These toys are convenient for singles who don't have time to look for a partner – or aren't even interested in a partner – but have needs they want to take care of. In addition, they're also great for couples who want to introduce something new and playful to their sex life.
Well, get ready to meet the sex toy that ends all others.
What is a Sybian?
Sybian's official web page describes it as a 'sexual aid'. Meaning it is a sex toy but a pretty elaborate one.
Sybian has a mount or a base on which you fasten attachments. It also has the attachments of different shapes and features depending on your preferences. Then it also has the controls, because the main purpose of the Sybian is to vibrate – and boy, does it vibrate – until you reach an orgasm.
When it comes to sex toys, it doesn't get any better than the Sybian. If you're looking for the right gadget to bring into your bedroom, this is definitely it.
How does it work?
Once you have an attachment put in place on the Sybian (its base), then all you need to do is take your clothes off and mount it. The attachments range from dildos to clitoris-stimulators to G-spot stimulators to several of these at the same time. If you have a dildo, definitely lube yourself up or otherwise make sure you aren't too dry when you slide down on the dildo.
Then you get to play with the controls. Sybian offers a wide range of vibrations and other types of movements, and your job is to discover which ones work best for you and in what order. You can go slow or fast, you can go slow and then fast and then slow again.
You can either stay still on the Sybian, letting it do all the work until you climax, or you can hump it or ride it to get there faster. If you sit completely upright, the G-spot stimulation is insane. It makes me orgasm in record time whenever I do that.
My First Time Using A Sybian (Best Orgasm Of My Life?)

I was excited to try it. I've had great orgasms with toys of all kinds, but this was supposed to be the very best.
I debated whether or not to order it, but Sybian offers a 45-day trial. If you're not satisfied with the toy, you can ship it back to the manufacturer and they will give you a full refund. This is what ultimately gave me the push.
I couldn't wait for it to arrive. When it finally did, I wanted to try it right away. I was like a little kid unwrapping Christmas presents. My boyfriend made fun of me, but I could tell he was excited, too. We wanted to see what it could do together.
For my first time, I attached the GMax attachment because I wanted to see how fast it would get me to orgasm.
I took a shower, put on some sensual music and changed into my favorite lacy lingerie set. It made me feel seductive and sexy, and my boyfriend loved the view.
I didn't take off my thong. I just slipped it to the side and slowly eased down onto the Sybian, with my boyfriend on the stool right in front of me. He played with my tits, pinched my nipples, kissed me until I was wet enough to finally take the toy.
Then I turned it on.
Even on slow, I couldn't hold back my moans. It was toe-curling. I have never been so thoroughly stimulated on what felt like all sides. I didn't even get to a high setting – I came like I never have before, shivering, crying out, almost collapsing forward onto my boyfriend.
It was so intense. So amazing. I couldn't wait to do it again. (And I did, not fifteen minutes later.)
How Much Does A Sybian Cost?
This is the single biggest flaw of the whole toy – Sybian is outrageously expensive. The mount itself with the controls and the stool is $1245. On top of that, you have to additionally pay for attachments or sets of attachments that you want.
This is the cheapest price I've seen the Sybian, in all the searches I've done.
From my own experience, I would say that this price is absolutely worth it. But I'm aware that not everyone has the means to spoil themselves with this.
IF you want some cheaper options for sex machines I also did a sex machine article that's pretty amazing.
Make Your Own Homemade Sybian (Have One For $150) – The Best Option
To save your wallet and spare your budget the torment of having to cough up so much cash for the Sybian, I went on a little research journey. I wanted to see if you could make a Sybian yourself, only for a lot less money, of course.
And it turns out you can!
All you need to find is the right mount, wand, and other attachments, and you'll get the exact same pleasure as you would on real Sybian. Let's see how this happens.
Pick A Sex Toy Mount
This is what you will be mounting, as the title says. It will be your base to add wands and attachments to. Here are the mounts that work the best:
A soft sex cushion with a toy holder for your wands, dildos, and vibrators. Your toys don't need to have a flared base to stay secure in the holder. The cushion is covered with a microfiber case that you can easily remove and throw in the washing machine. It can support the weight of two people in any position.
This ergonomically shaped cushion is specifically created for the original Hitachi Magic Wand. From my experience, you absolutely don't have to use this wand to get the desired effect. This cushion is easy to straddle and use with a partner who can support you as you ride the vibrations. The cushion is easily washable and waterproof.
At first glance, this is just a regular, albeit comfy pillow. However, thanks to special liners inside it, it can be adjusted to fit in basically any toy you want. Whether it is a magic wand, a non-flared toy, or a suction cup dildo, there are ways for you to secure it within the pillow without any issues. 
Add An Amazing Magic Wand
The mount doesn't mean much if you don't have the right wand to provide the powerful vibrations you'll need. After all, the Sybian is all about those earth-shattering orgasms.
This is my favorite wand to use
It can be used both as a body and an intimate massager, and it's perfect regardless of whether you're single or with a partner. You can easily adjust the power of the wand and it is highly flexible for all sorts of movements.
However, sometimes its cord can get in the way, so you can also use this wireless one.
The wireless magic wand comes with rechargeable batteries and you can choose from four speeds and four unique patterns. The silicone head is soft and the neck is flexible, just like on the wand above, so you can reach anywhere you like.
Pick Some Attachments
Your magic wand might be good enough for a while, but after some time, you're bound to get bored of the same old uninspiring vibrations. So to heat things up and really make the most out of your makeshift Sybian, opt for some funky attachments! Go for those that stimulate your G-spot and/or your clitoris, and don't forget to take a look at the one that simulates oral sex. That one is my personal favorite.
Perfect for internal and external stimulation, this massager is of the ideal size to stimulate your G-spot, and it is covered with nodules to make you tingle all over. Additionally, it can also be used for anal sex and prostate stimulation.
It basically looks like a finger, which is really all you need to hit that G-spot. This toy is long and curved, and it would be best if you could use lube with it, just to make it easier to slip inside. So incredibly precise, it will make you moan for more.
Okay, hear me out: you don't need a partner with a mouth to have that mindblowing oral sex orgasm. This funny-looking attachment will help you achieve just that because it's shaped to stimulate your clit like nothing else. You can even use its fluttering motions on the nipples or the head of a cock, the feeling is incredible.
Yes, this is the ultimate attachment: it features not one, not two, but three types of stimulation. There is a shaft for that G-spot pleasure, a clitoral stimulator with nubs and texture, and an anal bead stimulator to tease your behind. Good luck with this one and make sure you schedule in some time to recover afterward.
4 Other Amazing Sybian Alternatives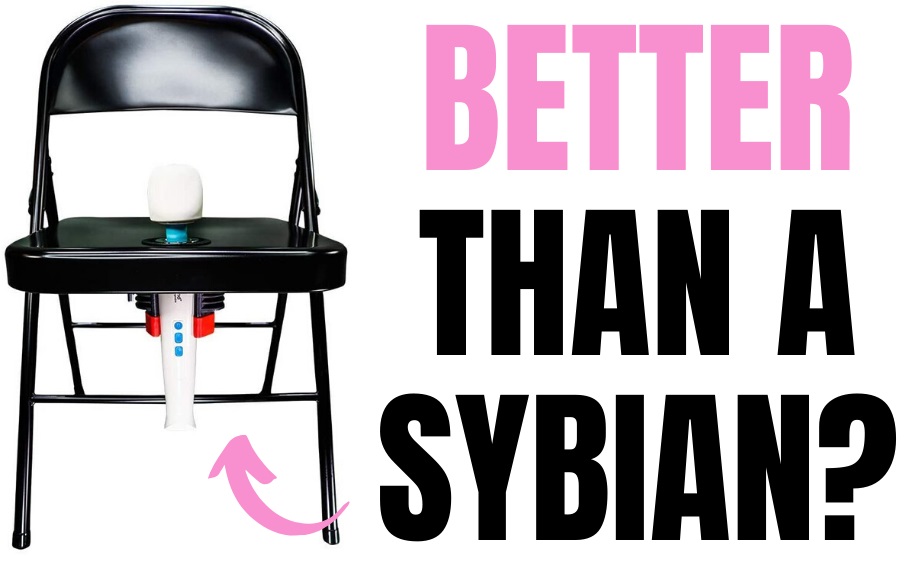 If you're not in the mood for putting together your own Sybian, or if you already have one but want to know what else is out there (I know that my curiosity never stops), then take a look at these Sybian alternatives. They may not be the real deal, but in a pinch, they will get the job done.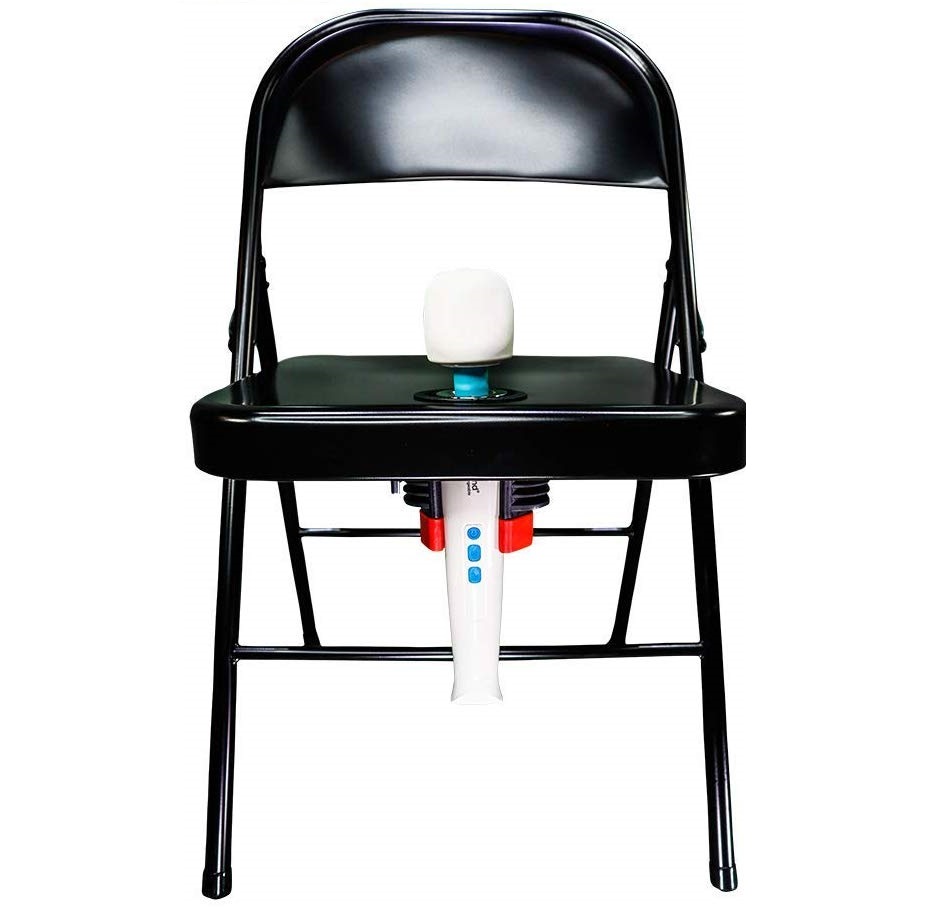 Yes, I know what you're thinking: this is just a chair. Only it's not just a chair. It is a chair with a strategically positioned hole in the seat, through which you can insert your magic wand or another type of toy and ride it until you white out. It's so simple and inexpensive, and yet it is so effective at the same time.
The main advantage of the Pleasure Chair is that it is foldable and can easily be put away if you're strapped for space. You don't have to use only one type of toy with it, as its clamp is compatible with a wide assortment of massagers, vibrators, dildos and so on. It is incredibly easy to clean, and honestly, a great tool to have if you're feeling like putting on a show for your naughty audience.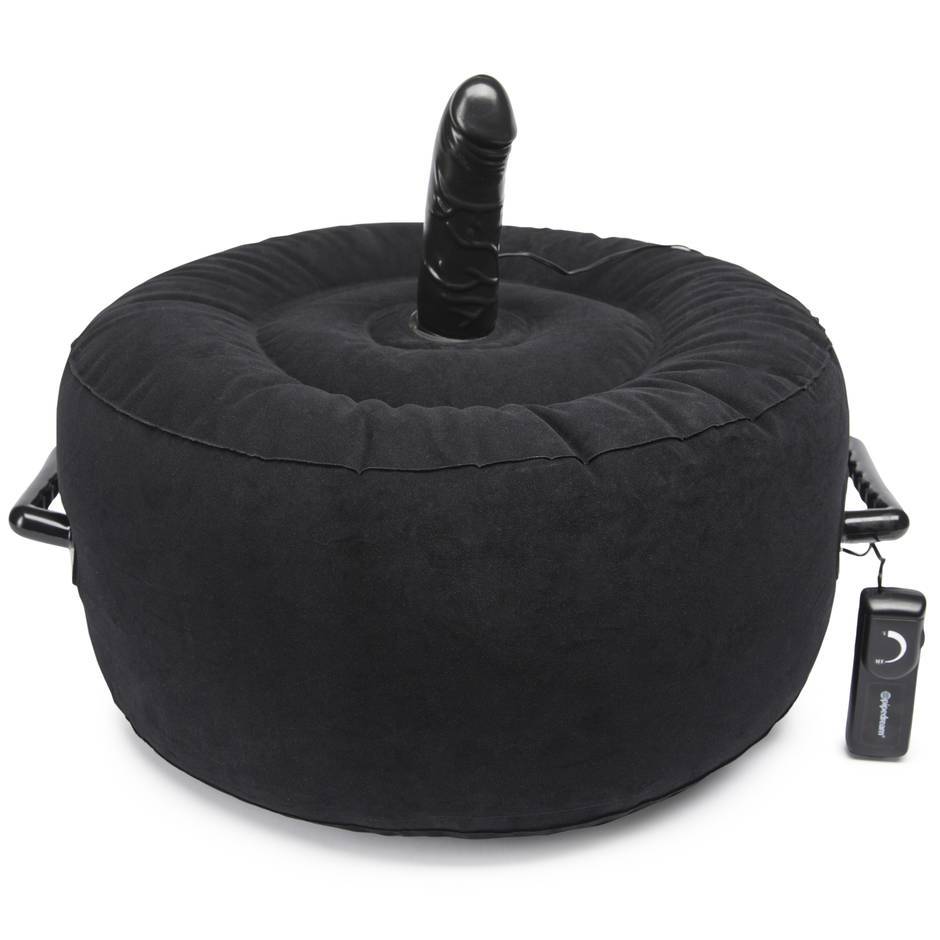 Hotseat is similar to Sybian in many ways. It may not be as powerful in its vibrations, but it will provide you with hours of pleasure nonetheless. The device includes a mount like the Sybian has, however, it's inflatable instead of solid, for this trade-off you save loads of money.

If you're not in a position to give money for a Sybian, this Hot Seat is a decent replacement. It has much the same features and purpose, and it will blow you and your partner's minds. Truly, this one is made for those multiple orgasms you can never get enough of.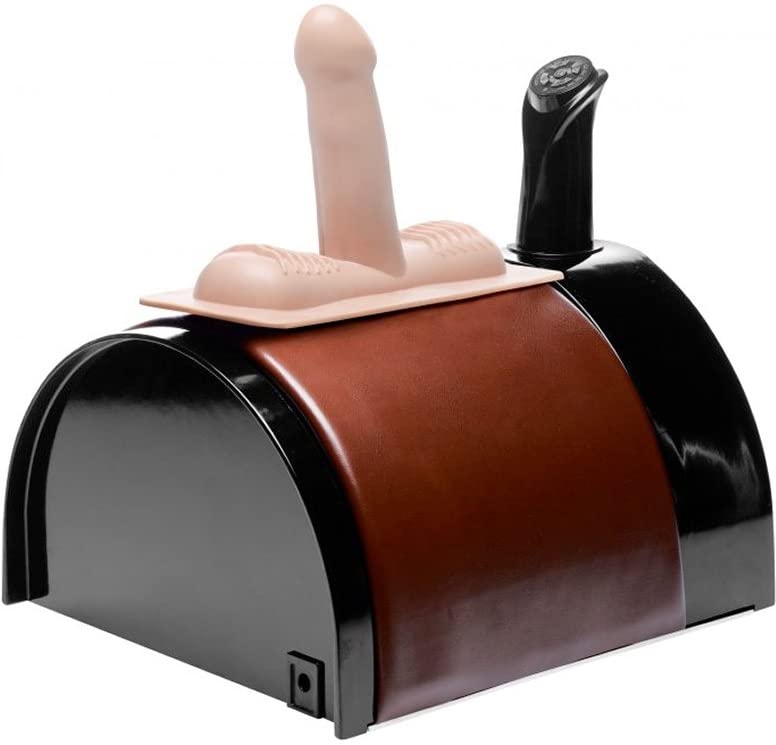 With a padded mount and several attachments to choose from, the LoveBotz is almost the same as Sybian. It has five vibration speeds and five pulsating-type settings that will make you shake. The attachments also come with a textured base for amazing clitoral stimulation.
I haven't personally tried this machine, but a very good friend of mine says it has become irreplaceable for her. The dildos are soft and comfortable and she loves doing all sorts of things on them, from riding them to grinding on top – it offers much the same type of pleasure as the original Sybian.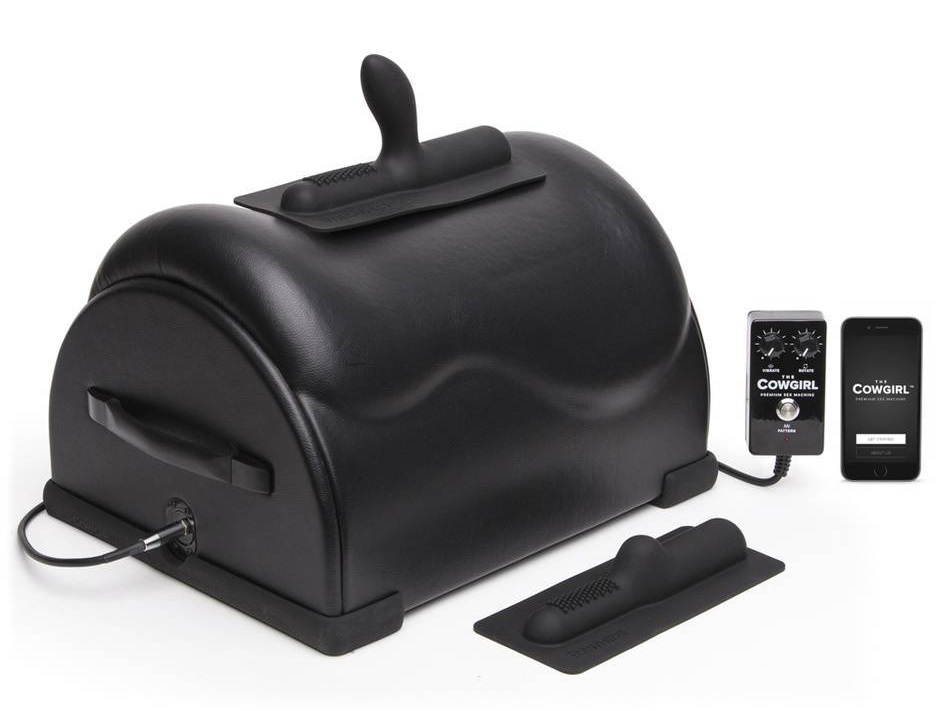 Okay, I know that this is a bit counterintuitive, me offering you something that is actually more expensive than the Sybian. However, with the Cowgirl Machine, the attachments are included in the price, which ends up costing the same as a Sybian with all of its attachments. These two devices are actually neck and neck in terms of cost value.
The Cowgirl Machine is all about luxury and that smooth, smooth ride. It has a handcrafted seat that is padded for your comfort and offers outstanding vibration. You can even control it via an app on your phone, which adds all sorts of new playful elements to your private time.
How To Use A Sybian
Whether you got yourself a Sybian or a Sybian-like toy, there are a few things you should know before you start using it. The Sybian comes with a downloadable instruction manual, but just in case you can't access it or aren't exactly using the Sybian, these tips will help you make the most out of your machine.
Put Something Between You And The Sybian
When you're using the Sybian for the first time, it can get a little overwhelming. I described how I came within minutes, and most women find it too intense the first time around.
If even the slow vibrations are too much for you or you feel intimidated by the machine alone, it's a good idea to put a towel between you and the base. That way, you're not in direct contact with the material of the attachment (silicone or TPE), and the towel softens the vibrations even more.
Pick Your Attachment
Be smart about your attachments! The original Sybian has so many of them: real-like dildos in different sizes, a finger attachment, a double dildo, G-spot stimulators, clitoris stimulators, and various regular dildo sizes. All of these come with an individual price tag, so it's your choice whether you want to get all of them or select the lucky few.
Before you start your fun time, think about what you're in the mood for. Orgasms achieved through the stimulation of the clitoris only can be incredibly powerful, so you don't necessarily have to actually attach a dildo to get off. Play around, find what works for you and what gives you the type of orgasms you want.
Get In The Right Position (Mix It Up)
It is up to you whether you want to sit upright on the Sybian, lean forward, or perhaps even lean back. You can slide up and down the dildo, you can grind on top of it, you can not move at all and it will still get you where you want to be. I encourage you to experiment as much as you can and to find new and exciting ways to use the device.
The real fun is when your partner is included in the playtime. Let them explore your body, let their hands roam and touch and worship you while you're on the Sybian. Relax and let your imagination run wild; there's nothing you can't do with a toy like this!
Simulate a threesome
Speaking of imagination: the Sybian is amazing for simulating a threesome. This is great if you can't get a third person to join you quickly enough, or if you're just starting out and like the idea of a threesome but aren't sure if that's for you in practice. It is also a fun way to simulate a hotwifing/cuckolding scenario, where the wife is pleasured by a man who is not her husband.
While riding the Sybian, you can give your boyfriend a blowjob or you can use the double dildo attachment or you can even use a butt plug for that triple penetration (together with the blowjob). If you're a naughty girl who likes to be filled in all three holes, the Sybian is there to help you with that.
You can also simulate a threesome using a sex doll.
Mixing Your Sybian With Bondage
This is my ultimate favorite way of using a Sybian.
You know that I'm weak for being submissive, manhandled, tied or roped up in any way. It gets me hot like nothing else, knowing that I'm at the mercy of my partner and that he can do whatever he wants to me.
The Sybian is a dream come true for living out these types of fantasies. Throw in some rope bondage, cuffs or different restraints that prevent you from controlling the machine. Straddle it, let your partner take the reins and play with you however they desire. You can't get off the machine until they say you're done. Thank me for this little game later, once you regain the ability to walk again.
Frequently Asked Questions About Sybian
Can Men Use Sybians?
Of course, they can! For all the guys who like their prostate stimulated during sex, Sybian is a godsend. You can get special prostate attachments just for your pleasure. It is up to you whether you want to masturbate at the same time or you want to wait and ride the attachment until you climax just from that. I promise it won't take long.
Can I Use Sybian with a Partner?
Absolutely! In fact, Sybian is designed to be used with a partner. It comes with a special stool that your partner can sit on close to you and enhance the entire experience with kisses and touches and dirty words.
You can hand over the controls to your partner and let them play with you however they want. It can get pretty intense. (It's totally okay if you squirt while on the Sybian, the machine is totally squirt-proof.)
How Often Do You Use Sybian?
When I'm not otherwise busy or tired, I use my Sybian several times a week. Sometimes it's with my boyfriend, but sometimes it can be by myself as well if he's away on business. I don't spend much time on other toys anymore because the truth is that nothing can replace the experience of riding a Sybian. I spent quite a lot of money on it, so I should use it as often as I can, no?

I'm Willow, I'm Brandon's girlfriend and we run this blog together (with the help of some friends). We both have an open relationship and both love being kinky (I mean who doesn't?). I love writing, music and my Womanizer. If you have any questions leave them in the comments.