Did you know telling your girlfriend about your sex doll can destroy any chance of a relationship?
It's not a shocking fact, honestly, sex dolls are weird and that's coming from a guy who owns 2 life-sized sex dolls and 5 other lifelike sex toys.
That's why you need to handle telling your partner/future partner with military precision.
So, I've created this guide, it's the exact steps I took when I told my girlfriend and these steps lead to her embarrassing my sex dolls and even getting a few of her own.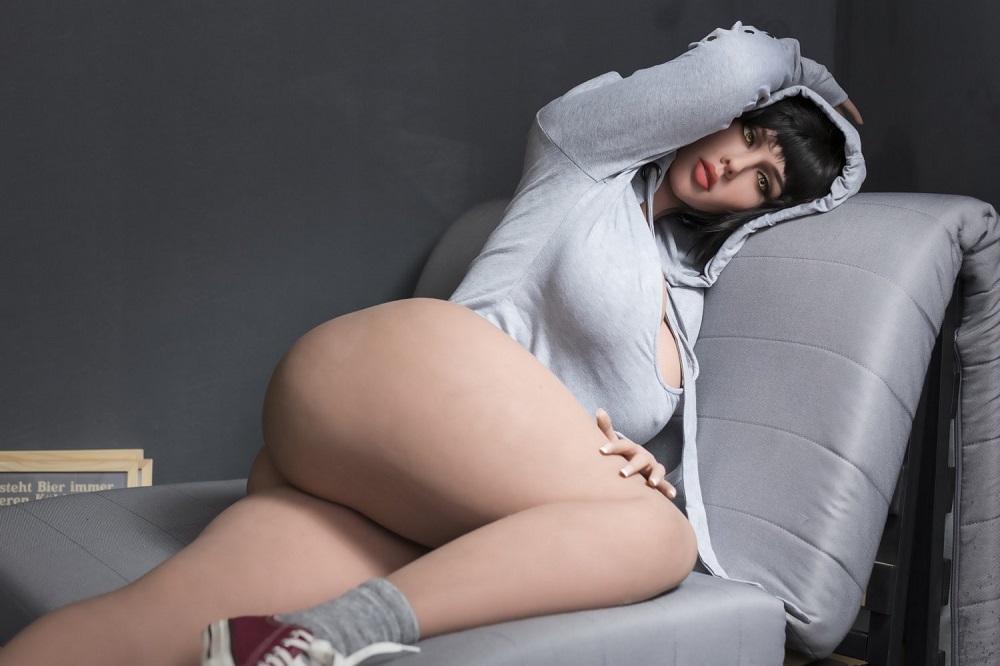 Rule #1: Have A Sense Of Humor Around It
When I told my girlfriend we had been dating for around a month, at this point, she knew I was a normal guy (rule #2).
So, on a drunken storytelling night sex toys came up and we began to talk about what we've tried and want to try.
I could have told her I have a life-size silicone doll that I dress up and have sex with every day, however, that sounds weird.
Instead, when it got to my turn I said you'll never guess what I've got, I have one of them life-size silicone dolls.
I then joked that it was creepy as heck and said it's scary how real it is.
I then joked again about the doll having creepy eyes that looked into my soul.
She laughed, made a few jokes about it and we left it there.
By adding humor she felt like she could joke about it and me not caring and being casual made something that's a big deal to sum, seem like nothing.
Rule #2: Be A Normal Person
If you're a nice, normal guy and you own a sex doll it's not a problem.
If you're a creepy, weird guy and you own a sex doll it's a problem.
Now, I'm actually more of the weird, shy kinda guy, but I learned to improve myself and be a more confident character, so when I started dating and I won her over, it wasn't a deal breaker me having a realistic sex doll.
So, work on being a chill, down-to-earth guy, respect her/him and it won't be a deal breaker.
Rule #3: Don't Judge Her Sex Toys
I have seen this before, a guy with a crazy sex toy collection gets angry at a girl using sex toys.
It's silly, we all know sex toys are awesome, they enhance pleasure and make sex great.
So, if you have a weird sex toy collection, but so open to their sex toy collection and sexual fetishes that you just become a sexually aware person.
Rule #4: Pick The Perfect Moment
Halfway through your second date isn't the best time to tell someone about your life like sex doll.
Instead, wait till you know each other, you've built some trust and have been seeing each other for a month or two.
It makes a lot more sense, however, don't just spring it on them, start a conversation around that topic, feel it out and then bring it back to rule #1 add humor, expect them to be a little shocked and make a joke about it.
Joke with them and explain why you got one (rule #5)
Rule #5: Have A Good Reason For Having A Sex Doll
Having a sex doll because you want to have sex, should be a good enough reason.
However, it's not.
Even saying it's because you lack human intimacy and wanted to experience it again, is still not a great reason.
The truth gets a little blurry here, as you have two options:
1: Tell a complete lie
A friend gave me it as a joke and then I used it and it's bloody awesome.
I got sent it to try on my blog and write a review.
Late night shopping, mixed with alcohol equals $2000 sex doll (my personal favorite).
2: Tell a selective version of the truth
I got it on a deal, it was $$$$ I got it for $$$ as a complete impulse buy after seeing it in a documentary.
I wanted a sex toy and a friend recommended me one of these, I gave it a try.
I'm super busy, I needed something to give me a release quickly, this was a good option.
Try to leave out the over sexual reason you got it and the details about loneliness.
Rule #6: Don't Over Think It
It's not an issue, however, the more you think and overanalyze the situation, the bigger it'll become, then when you finally tell them it'll come from a weird place.
Understand that it's just a sex toy, over 50% of Americans have owned up to use a sex toy, you honestly have nothing to worry about.
Rule #7: Own The Weirdness
I know it's weird that I have sex with a lifeless sex doll, but it
's fun, seriously fun and feels amazing.
I own the weirdness, I laugh about how weird it is, but I still love using it.
This humor allows me to tell my girlfriend, get her to buy her own and even have her use one of my dolls with me.
I always keep it fun and take the mick out of myself for using such a weird sex toy.
Rule #8: Be Completely Casual About It

If you make a big deal about telling them they will sense it and not accept it in a good way.
If you're casual about it, make no big deal, like it's completely normal, mix that with the humor, the owning the weirdness and your reason for owning it and you've given them enough information to not care about it.
Rule #9: They Will Ask To See It

This is the hardest part.
It's weird seeing a sex doll for the first time, especially in a grown-persons closet.
So, here's some advice:
Don't have it dressed up in human clothes
Have it disconnected, like it's out of use (mine can disconnect the legs from the upper body, this makes it look a lot less creepy).
Have it stored away likes it's never used
Rule #10: You Haven't Used It In Ages

Okay, I don't like to lie, but even when I told my girlfriend I made it seem like I used it a few times when I was super horny and just left it in the box.
I made it seem like it was a fuss to set it up and that I didn't have the time, this wasn't the case, but it made it more understandable and she just brushed it off.
Once she saw it and a few months went by I explained that I used it here and there and she didn't care, in-fact that's when she asked me if she could use it with me (luckiest man alive to have a girlfriend like this).
Rule #11: Find The Right Person

If there's one thing my partner has taught me, it's that there are loads of seriously kinky people out there.
Find yourself a kink, there out there and they dig this stuff.
Hit up some dating apps, forums and look for people who enjoy the same crazy stuff you do, that way all this stuff is no big deal.