The first thing you probably ever learn about any sex aid or toy or tool is that condoms exist and are important for safe and healthy sex life. Whether or not you also learn how to properly use them, what types there are, what their differences are, etc. is a whole other story.
This is not your sex ed class. I won't be diving into the details of why condoms are essential to protect your health (and that of others) as well as to prevent any unwanted pregnancies. I'm going to assume that you already know all this.
What I will talk about, however, are the types of condoms you can buy. I will look at all the most popular brands and why they're so popular, as well as some weirder variations such as condoms that glow in the dark and female condoms.
Finally, I hope to answer any burning questions you might have about condoms and give you some advice on how to make the most out of them.
It will be a long and detailed and hopefully useful ride. Here we go!
The Many Amazing Types Of Condoms
The condom market is overrun by hundreds, if not thousands of different condom types. Every day, you're faced with choices such as latex or not, textured, plain, with spermicide, colored, flavored, with a smiley face design, and many, many more. It can get overwhelming pretty fast.
My personal favorite type of condom is the Ultra Thin (or Super Thin or Extra Thin, depending on the brand) because it feels like you're wearing nothing at all and yet are still protected. When my girlfriend and I are playing with someone new, having a threesome or swinging, then I like using either delay condoms or ribbed ones.
To learn more about each type and see where you can get them, check out my extensive list below.
The Best Condoms I've Used
I took three of the most famous condom brands and listed their absolute best products. By clicking on the links you find in the text, you can immediately buy the condoms you like the sound of and try them out for yourself. These are the ones that work for my girlfriend and me, and I hope that you will make good use out of them as well.
The Best SKYN Condoms
SKYN is one of the leading condom manufacturers that completely revolutionized the condom game. They came up with SKYNFEEL, a special technology that is not latex. Rather, it is a polyisoprene material that anyone can use, even those who are allergic to latex. These condoms are also softer and more comfortable than any other brand, and you actually feel everything while you're having sex.
If you're going to go with a type of condom that is simple and straightforward, go with the SKYN Original. This is one of my absolute favorites and I bring a pack with me everywhere I go. (You never know when the mood might strike.) The Original is lubricated with a long-lasting lube and it is everything SKYN condoms say they are – soft, comfy, and offering premium sensitivity.
For the benefit of your partner, SKYN Extra Studded comes with an insane texture. It isn't just about the raised dots but also about the wavy design that you feel every inch of during sex. Or at least that's what my girlfriend tells me. Coated with lubricant, it is great for just rolling on and getting down to business.
Even though all of SKYN condoms are already covered in lubricant, as I mentioned, this type has about 40% more. It is great to use for anal play, though I would still advise using additional lube on top of these condoms. But they make everything a lot slicker and easy for thrusting, which I love.
The Best Durex Condoms
Durex is a staple name in the condom industry. It's what you've heard of constantly when you were a teenager and adolescent, and they're not showing signs of stopping anytime soon. This brand has over 90 years of experience in the condom-making business, so you know their products are all about performance and reliability.
These condoms, in particular, are designed to encourage mutual orgasms. They help delay ejaculation for the guy (thanks to 5% benzocaine they're coated with) and stimulate the girl to get there faster thanks to their ribbed and dotted texture. Like all Durex condoms, these are made from latex.
It can't get any thinner than these. The Invisible Ultra Thin condoms from Durex are not only thin, but they are also completely transparent and thus practically invisible. They're coated with extra lube and offer a natural feel during sex. I have to say that for me, they're not as great as the SKYN ones, but they get the job done.
The Best Trojan Condoms
Just like Durex, Trojan has a long and successful history of condom-production behind it. Their condoms are made from latex and they come in over 30 different varieties. They're amazingly popular in the US, though less so in Europe and the rest of the world. However, they offer some amazing products, so don't scroll past them.
Their BARESKIN collection is all about that feeling of having nothing on. These condoms are 50% thinner than other Trojan options, and I use them often. Not as much as the SKYN ones, but they are part of my regular rotation. If you're after that natural feel, the Trojan BARESKIN is what you should get.
Even though we had a delay condom in the Durex Intense, I would definitely recommend this one more. The Trojan Extended Pleasure is coated with a special lubricant that contains 4% benzocaine, a substance that works as a male genital desensitizer. This helps you go on for longer and gives you control over when you will reach an orgasm. Not a bad thing to have when you want to go all night.
The Ultra Thin collection is not as thin as the BARESKIN one, but if the BARESKIN isn't working for you, this is the next best thing. What I love about these condoms the most is that they don't smell as bad as other latex options. They offer a great feeling and are incredibly easy to use.
Not to toot my own horn, but I have found that Trojan Magnum condoms often feel more comfortable for me. The Magnum series is easily one of the most sought-after in the world of sex because these condoms are bigger than the average-sized ones. The Thin design is also thinner than the regular Magnum condoms and coated with the ULTRASMOOTH lubricant for extra comfort.
Bulk Condoms (The Best Value Condom)
I understand that it's not always financially viable to just keep buying small packs of expensive condoms. If you're using a lot (go you!), you may want to look into bulk condoms or packs of dozens or hundreds of condoms for relatively low prices. Here are two of my favorite options:
You can choose whether you want this to be a pack of 40 or a pack of 80 condoms. Every option here is from Trojan, so you know the condoms will be high-quality. What you get here are Double Ecstasy condoms, Charged with more intense lubrication, Ultra Thin, Ultra Ribbed, and ENZ with a special type of reservoir at the end for extra safety against breaking. Not a bad mix for many a hot night.
This magnificent pack comes with a whopping 100 condoms. They're not a brand you may have heard of – Okamoto Crown Condoms – but that shouldn't worry you. These are latex condoms with lubrication and a reservoir tip, individually tested to be as reliable as possible. In this 100 pack, you will find Super Thin and Sensitive options.
Yes, these do look like sci-fi condoms. Yes, they do make me feel like I'm a space ranger trying to complete his galactic mission, thank you for asking. Lelo Hex condoms have a special hexagonal web all over that lowers the risk of breaking. They're engineered to provide a close fit and are covered with a premium lubricant.
I don't think these offer a lot more than other types of condoms, but I treat myself with them on occasion just because of how cool they look.
I prefer getting blowjobs without a condom involved, but some like to take extra precautions, which is highly commendable. If your partner is not thrilled by the taste of a regular condom, invest in some flavored ones! This particular pack of 100 has flavors such as Fresh Mint, Banana Split, Chocolate Strawberry and a lot more. Yum.
This is what I get for Halloween. My girlfriend pretends to be annoyed by it, but I'm sure she loves the sight of a dick glowing in the dark. These particular condoms are made from latex and have all the features you'd expected from a solid condom choice. They're incredibly fun to use and your partner will not be able to keep a straight face once they see you with this on.
If the average condoms are too big for you, there are also smaller sizes available. There is nothing shameful about this; we're all built differently, and if smaller condoms are safer for you, then definitely go with those. Try these LifeStyles ones that are shorter and narrower than the average condoms. They will improve your sensation as well.
Other Condom Alternatives (Female Condoms)
You might not be in the mood for wearing condoms. Maybe you're a solo girl and want to play with your favorite toy using a condom alternative. Whatever reason is that you're not using classic condoms, another option would be to go for a female condom.
Yes, this is a thing and many people use it. Let's clear up some misconceptions and talk about what it is exactly.
What is a female condom?
Female condoms have much the same purpose as regular ones. They serve to protect from pregnancy and STDs (including HIV). They don't contain any hormones or latex and, in fact, the particular female condoms I love are made from a type of material that is three times stronger than latex. They can be used with any type of lubricant you want, both oil- and water-based.
How to put a female condom on
A female condom is wider and longer than a typical male condom. It has two rings – one that is bigger and open and a second one that is smaller and closed. The smaller, closed ring goes in, while the other stays outside of the vagina.
These are the steps for properly putting on a female condom:
Open the packet and take the condom out. Unravel it, careful not to tear it.
Take the smaller (closed) ring and squeeze it, so it is easy to insert into your vagina.
Choose a comfortable position, such as standing with one leg on a chair or squatting down, so you are as open as possible.
Slide the condom in with the closed ring first and use your fingers to make sure the condom is as far inside as it can go. The closed ring should rest against the cervix.
The other, the open ring of the condom, should stay outside and cover the external female parts.
Make sure the condom is not twisted.
During sex, you need to stop if you feel that the penis is between the condom and the vagina walls or if the outside ring has been pushed in.
Once you're finished, twist the outer ring to seal the condom off and gently pull it all out.
Throw it away. Don't reuse, obviously.
Condom FAQ And Advice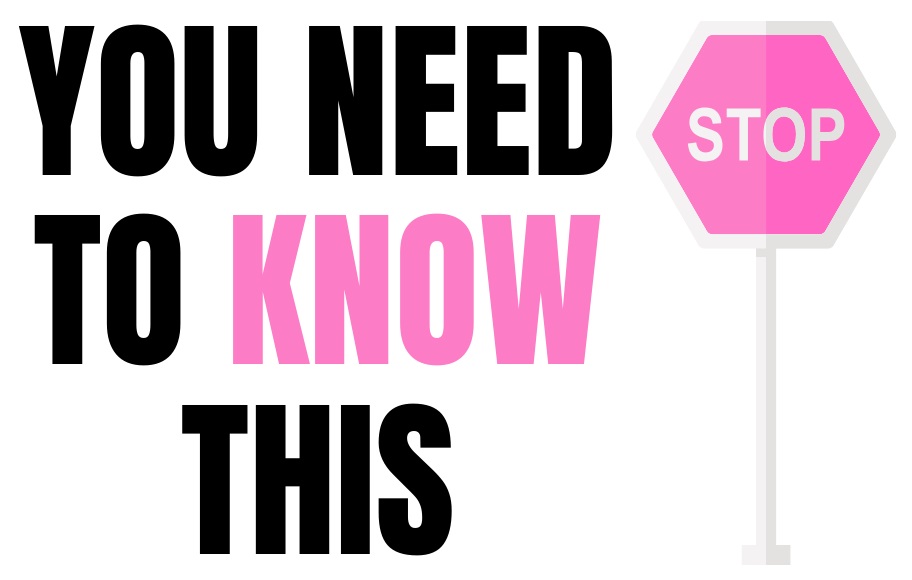 Now that we've covered what types of condoms there are and which ones are the best to buy, let's answer some of the most important questions about them.
How much do condoms cost?
As you have seen from my product list, condoms can go from relatively cheap to quite expensive. It all depends on what brand you're going for as well as where you're shopping. On average, Trojan, Durex, and SKYN condoms are similar in price (between $10 and $20 for different-sized packs). Any other, lesser-known brands are likely to be cheaper.
How To Put On A Condom (The Master Guide)
Putting on a condom should be essential knowledge for everyone who is sexually active, male or female. There is no excuse not to know how to put on a condom, as it is simple, and literally anyone can do it.
I'm going to break it down in an easy step-by-step guide so you can check whether or not you're doing everything right.
Open the condom packet. Do your best not to tear the condom itself while you're doing this because you'll need to open a new one if that happens.
Check the shape of the condom: the rim of it should be on the outside so it looks like a hat and is easy to unroll. If you accidentally roll the condom on the wrong side out, you will have to throw it away and use a new one.
Pinch the tip of the condom. Position it over the head of your penis while at the same time leaving a little space at the top so that cum can collect in it.
Unroll the condom down the length of your erection. All the way down. If it's not going easily, check again whether or not you're rolling it the right side out and perhaps add a few drops of lube. (Water-based!)
After you finish having sex, hold onto the rim of the condom at the base as you pull out. Don't wait until you go soft!
Take the condom off without risking accidentally spilling cum on your partner.
Tie it off and throw it in the trash. Not in the toilet!
What Size Condom Should You Buy (Condom Size Chart)?
Let's get one thing out of the way: most men in the world are average-sized. Even if you think you're bigger than average, you are likely just on the larger side of the average scale. However, in case you need a condom of a different size than a standard one, here is a rough estimate of the three main groups of sizes:
Small – girth less than 4.7"
Standard – girth between 4.7" and 5.1"
Large – girth between 5.1" and 6"
The 'girth' here is the circumference of the thickest part of your erect penis. Measure that to see what size would best fit you.
Within each of these categories are condoms from different brands that come in different lengths and widths.
Once you roll the condom on, there shouldn't be too much of it leftover at the bottom – this may be a sign that it's too long for you. In the same vein, it shouldn't be too short, either. Everything about the fit should be comfortable for you to be able to perform to the best of your ability.
How tight should a condom be?
A condom should fit tightly – think second skin – but if it's so tight that you feel it's cutting off your circulation, definitely opt for a bigger size. Condoms that are too tight might lead to loss of sensation and even loss of erection, so watch out for that if you suspect the size is too small for you.
If the condom is loose or falling off, then you need a size smaller.
How effective are condoms?
Condoms are considered quite an effective way of preventing STDs and unwanted pregnancy. If put on the right way, they offer about 98% protection.
However, you can't be expected to put on a condom perfectly every single time. In light of that, a more realistic estimation of the safety of condoms is around 85%. It would be best to use them in combination with other devices to prevent pregnancy.
Condom Expiration Date (Can you risk wearing an out of date condom?)
There is a reason why the FDA requires all condoms to have an expiration date printed on their packaging in the US. You should never even consider using a condom if it's out of date.
The materials the condom is made of degrade over time. The condom becomes less flexible, drier and prone to breaking, and thus its effectiveness is greatly reduced. If you're going to use an expired condom, you might as well not use one at all.
Most Popular/Safe Condom Brands
Here is a short list of all the condom brands you should consider when shopping. That is not to say that other brands are not as effective. These are just the ones most people use and that have been proven reliable time and again.
Condom Allergy (Latex-Free Condoms)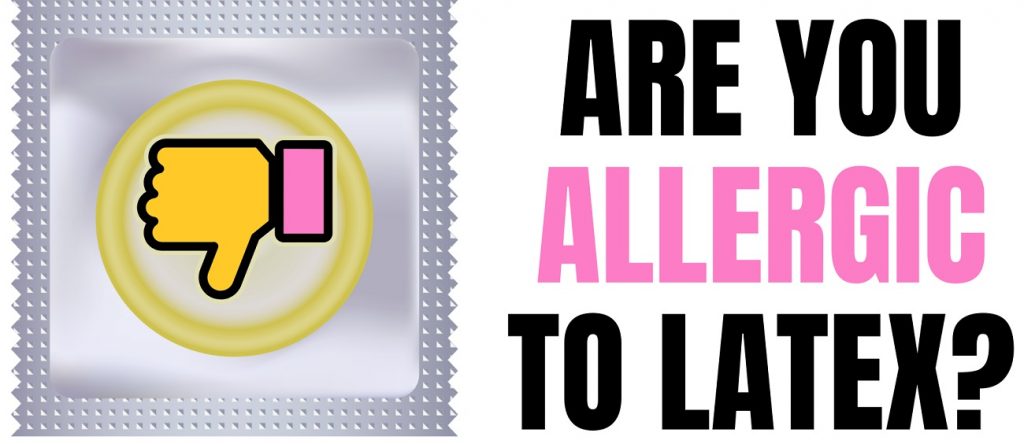 If you're allergic to latex, then you shouldn't be using condoms made from latex, such as most by Durex or Trojan. Fortunately, all SKYN condoms are made from latex-free materials, so you can still use those. Here are some options if you can't use a latex condom:
As I said, SKYN is an ideal brand for a latex-free experience. You can choose any type of condom you want, but these Extra Lube are one of my personal favorites. I already talked about them in my list of products above, so check that out.
Non-latex condoms are made without latex which a lot of people are allergic to. These are silky smooth and lubricated for your comfort and ease. The ultra-thin materials make the condoms feel 'barely there' and make sex more enjoyable for some.
Female condoms are made from latex-free materials as well, and they are a great option if you can't wear latex condoms.
List Of Condom-Safe Lubes
Any lube that is water- or silicone-based would be safe to use with a condom. Water-based lubes are the absolute best, and silicone-based ones come in as a close second. The latter may cause some irritation if not washed off properly, especially around the vagina, so maybe use them if you absolutely must.
Oil-based lubes are far from ideal for condoms because they tend to break down the materials the condoms are made of and decrease their effectiveness.
I'm Brandon, I'm one of the main writers and owners of ewsingles (the other being my girlfriend (Willow). My girlfriend and I have an open relationship and share our passion for sex toys, sex and dating.